Bringing hope in partnership with our community
We are loved by a God who doesn't simply love with words or good intentions - but by bringing hope, healing, and truth to us in our brokenness.

It is our privilege at Town + Field Church to partner with both local and global organizations and missionaries that are bringing restoration, hope, and freedom to the lives and circumstances of people all around us. Read on to learn more about our partnerships and how you can be involved!
Night Shift Street Ministries
is taking action to offer love, hope, and purpose to the increasing number of homeless individuals in our community.
Our partnership with NightShift has opened doors for Town + Field Church to participate twice a month in bringing healthy meals to those who are in need of this. Click the link below to learn more about NightShift, or if you would like to get involved, email
Sara Hawthorne
.
Our partnership with
Hope for Women
continues to save lives and offer hope and support for women facing unexpected pregnancy. By offering women options beyond abortion and providing the caring support they need, Hope for Women met with over 200 new clients in 2020, with many of the women choosing life for their unborn children.
Town + Field Church's partnership with Hope for Women Pregnancy Services has had a direct impact on the lives of many Langley women.
20% of Canadians will personally experience a mental health problem or illness each year and 8% of adults will experience major depression at some point in their lives.
In response, we have partnered with
Burnaby Counselling Group
to open the Langley Counselling Centre within our church building. The Centre serves the community with affordable, professional counselling from a Christian perspective and encourages positive approaches to mental health.
Meet our career missionaries.
We count it a privilege and joy at Town + Field Church to partner alongside missionaries and ministries across the globe. By praying for and financially supporting those whom God has called to go to the farthest corners of the earth, we believe that we all play a part in the global mission. Join with us in reaching the ends of the earth, so that all people hear the good news of Jesus!
The Ngugis, along with their four little ones, are stationed in Gilgil, Kenya, where they lead a church plant, run a youth center, and lead "Beyond Sports" - soccer clinics that serve teams weekly with the good news of Jesus!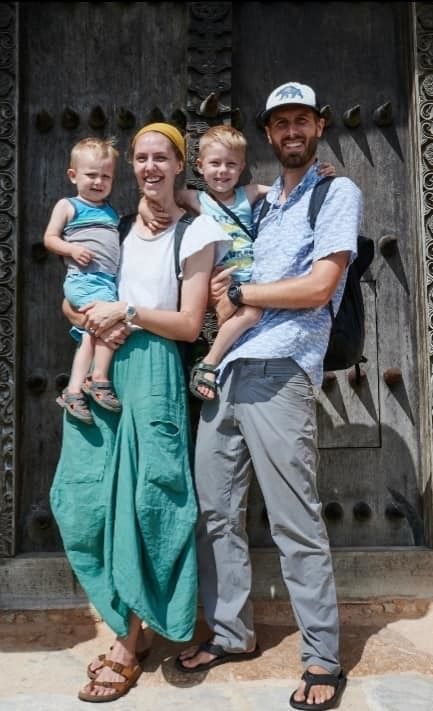 Tanzania | Africa Inland Mission
The Otts serve in Kilwa Masoko, Tanzania, where they serve among the predominantly Muslim Coastal Swahili people. They are doing incredible work sharing the gospel in areas that are otherwise unreached with the good news of Jesus.
Southeast Asia | Campus Crusade for Christ
Bill serves with Power to Change Ministries in Bangladesh, Bhutan, India, Maldives, Nepal, and Sri Lanka. Currently living in Langley, he continues to facilitate ministry overseas.
Wade and Adele Hammond serve with the Evangelical Free Church of Canada Missions (EFCCM) in Hermosillo, Mexico. The Hammonds use their gifts to spread the gospel through an ESL outreach ministry at Arbol de Vida Church.
God is pursuing the lost and broken world through sports. Based in Ohio, Gord's work with Athletes in Action (AIA) has a ripple effect that spreads worldwide as he helps give leadership to and create curriculum for sports ministry all across the world.
Dave serves as an EFCCM missionary, leading the GOES (Global Outreach Evangelism Strategy) project. This ministry involves taking teams from local churches in Canada to work alongside local churches in other countries in their already established outreach efforts.
K + L serve in a predominately Muslim country, where openly sharing the Christian message is dangerous. K + L trust that God is motivating them to keep fighting to spread the hope and light of Jesus.


Vancouver | Youth for Christ
As the Director of Support Services with Youth for Christ in Vancouver, Dean's role is to oversee the teams handling administrative and business services of the 80+ staff who are ministers of the gospel in the lives of young people in the Lower Mainland.
Rich is stationed in Langley, where he works as the Manager of Recruitment and Mobilization for the Evangelical Free Church of Canada Missions (EFCCM) program, seeking to raise up a new generation of missionaries willing to give their all to serving the purposes of God to witness to the ends of the earth.
Cuba | Evangelical Convention of Cuba
Town + Field church is privileged to have the opportunity to sponsor a church plant in Camaguey, Cuba, led by Pastor Ramon and his wife Wendy. Over the past few years, Pastor Ramon has created several connections and began meeting as a house church, with hopes to purchase a building this year to serve as a permanent meeting place for the church.
Compassion is one of the world's leading child development organizations, partnering with the local church in 25 countries to end poverty in the lives of children and their families. We have the privilege of partnering with Compassion through child sponsorship, helping impoverished children discover God's love for them. Learn more about the powerful work Compassion is up to below.